For this project in my digital humanities class, I designed a digital archive using Omeka S. This software is powerful for generating item collections and digital exhibits (I feel quite adept at it, but also recognize that I have just scratched the surface of it!). I used it to design a digital archive showing Loyola University Chicago's hidden Catholic character. This theme is important to me because it influences Loyola's mission and values. Additionally, there is an immediate physical presence on Loyola's campus through the presence of the chapel, various statues, and works of art. For more information about this, please see my Introduction & About page. Additionally, please use this as an opportunity to see the whole exhibit.
The pictures I chose were taken on my cellphone. These pictures represent moments when I was wandering around campus, and noticed something beautiful about how the hidden Catholicism interacted with the space of the school. The videos represent major events that happen at Loyola that people might not notice. The video format allows people to get a taste of these events. Additionally, they show the influence on the wider culture of Loyola.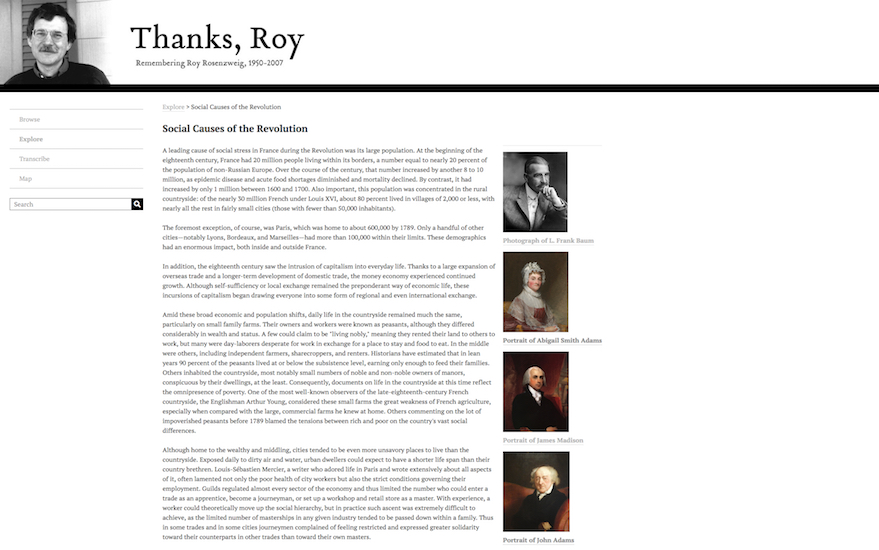 For the website theme, I used one from Omeka S called "Thanks, Roy". I used it for two reasons. The first is because of its design: I find it to be clean and visually pleasing. The second is more philosophical. It was named for Roy Rosenzweig, a pioneer in the digital humanities. As the field has advanced, many people have forgotten him. Yet, his silent influence is still present, and this matches the theme of my digital exhibit. To help with this exhibit, I added the Block Plus module. This module offered greater customization capability to the different pages and allowed me to embed the Youtube videos.
Overall, while the exhibit is not very flashy, it accomplished what I set out to do. More importantly, I am familiar with Omeka S. As I mentioned before, it is a powerful software. I hope that I can use it to continue keeping history alive!